Platinum Partner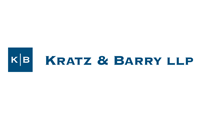 Timothy Kratz and George Barry launched Kratz & Barry in 2017 with the aim of eliminating big-firm inefficiencies without compromising quality. Kratz & Barry was formed as a new, innovative and flexible platform designed to better serve our generic pharma industry clients. The attorneys at Kratz & Barry communicate in the language of their clients' business and make sure their clients fully understand the litigation process, including the challenges and opportunities presented in every case. The Kratz & Barry philosophy is to provide the best combination of effective and efficient representation possible to this competitive and challenging industry.
Silver Partners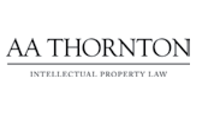 Our litigators are able to call upon the specialist technical knowledge of our patent attorneys to support and streamline dispute strategies and to use the law as a tool to achieve commercial success. Our litigators have experience of significant life sciences disputes, including coordination of disputes across Europe. As a firm, AA Thornton offers a customised comprehensive service to secure, defend and enforce intellectual property rights. We believe that it is our people that make the difference and it is they who support our vision: "To be the first choice in IP, driven by outstanding people achieving exceptional results.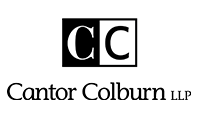 Cantor Colburn LLP is one of the largest intellectual property specialty law firms in the country, providing clients worldwide with the complete range of legal services that allow them to enjoy the greatest value from their intellectual property assets. It is the firm's varied experience, attention to detail, and dedication to putting clients first that have made Cantor Colburn a nationally ranked firm for in litigation, patent, and trademark work. Cantor Colburn is ranked #4 for utility patents, #4 for design patents, and #6 for trademarks out of hundreds of U.S. law firms. Cantor Colburn is a leading firm in the preparation and prosecution of patent and trademark applications, and our patent professionals are adept in a great diversity of technologies. As well, the firm has extensive practice in other intellectual property areas, such as validity and infringement opinions, reexaminations, interferences, licensing, due diligence regarding acquisitions and divestitures, and technology transfer agreements. Cantor Colburn's litigation team has extensive and diverse experience in intellectual property, commercial and business litigation cases, and has represented plaintiffs, defendants, intellectual property owners, as well as accused infringers, in litigation. The firm's clients include Fortune 100 companies, privately-held companies, select high tech start-ups, and universities. For more information, visit www.cantorcolburn.com.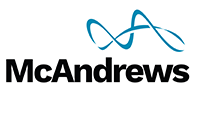 McAndrews, Held & Malloy is a premier, full-service intellectual property and technology law firm. From world-class patent portfolio development, trademark, and design protection to its exceptional record of litigation success against highly regarded law firms, McAndrews excels at all things IP. That is why the firm is relied upon by industry-leading companies, as well as businesses and innovators of all sizes and in virtually every technical field. McAndrews is also uniquely positioned and structured to serve clients efficiently and effectively, providing exceptional lawyers, insights, service, and value. Clients appreciate the firm's collaborative, team-based approach, as well as the extraordinarily high levels of hands-on senior-attorney attention its model affords. In addition, McAndrews' IP-only focus delivers a competitive advantage to its clients in solving their IP challenges.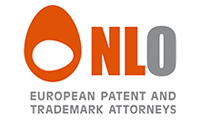 When applying for a pharmaceutical patent or preparing litigation strategy against a competitor's patent, if there is a smart solution that makes the difference between good and outstanding choices, you obviously want to know about it, whether or not you explicitly ask. Headquartered in The Hague, NLO has been a trusted European ally for innovation focussed companies for over 130 years. With 40+ patent attorneys having a strong scientific background with in-house and industrial experience in the pharma & biotech sector, NLO has been successfully protecting pharmaceutical inventions & advising on infringement risks. Drug repurposing, 2nd medical uses and SPCs are some of the most complex areas wherein the expertise of NLO is of great commercial importance. With an eye for the bigger picture of the entire drug life cycle and litigation experience of attorneys, NLO can help youstay ahead of the curve.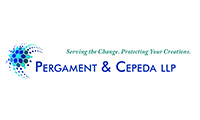 Pergament & Cepeda LLP is not your typical intellectual property boutique. Powered by our partners, Edward Pergament and Milagros Cepeda, our experience in counseling our clients with their branding and copyright issues and with their pharmaceutical and chemical patent issues and strategic planning, is amongst the best and strongest in the United States. While our clients enjoy our comparatively low hourly billing rates, our reputation is nevertheless not founded on the typical "patent-boutique" model of performing overflow patent prosecution for our clients. Instead, we are relied upon by our clients as their principal and primary source of counseling for their intellectual property needs; whether these needs be litigating our clients' complex intellectual property issues in any federal court in the country, advising our clients on how to position themselves to best avoid such costly litigation, core strategic counseling on new product development, core strategic counseling on new product and service branding, licensing and also successfully prosecuting our clients' inventions through most patent offices worldwide.
Bronze Partners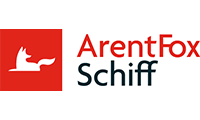 With more than 600 lawyers and policy professionals ArentFox Schiff serves as a destination for an international roster of corporations, governments, private individuals, and trade associations. The firm offers a deep bench of talent for novel and high-profile patent issues. Clients seek us out for our creativity and business approach to their legal issues. As industry insiders, we partner with you to develop practical business strategies and sophisticated legal solutions. Our well-rounded patent team provides skillful resolution of patent infringement disputes, including the representation of generic pharmaceutical manufacturers in Hatch-Waxman litigation and ANDA matters. ArentFox Schiff also offers a full range of services related to the acquisition, enforcement, and commercial exploitation of patent rights and assets.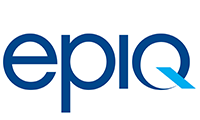 We are a worldwide provider of legal services, serving law firms, corporations, financial institutions and government agencies—helping them streamline the administration of business operations, eDiscovery, regulatory, compliance, restructuring, and other matters.
For over 15 years, Epiq has supported dozens of large pharma and medical device companies. Our team is made up of experts in specialized case management and enterprise database discovery processes specific to pharmaceutical litigation. We can assist clients with even the most intensive cases. The resulting information created from these cases often involves unusual data types, stemming from events including clinical trials, sales, adverse events and filings.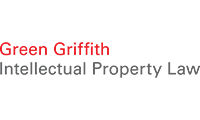 Green Griffith focuses exclusively on IP issues involving pharmaceuticals, chemistry and biotechnology—specializing in litigation. Our attorneys share decades of litigation experience assisting both brand and generic companies navigate the Hatch-Waxman Act. As stated in AIM Patent 1000: "Green, Griffith is a uniquely talented and experienced intellectual property firm that has been making serious waves in the biopharmaceutical market. As for the Green, Griffith modus operandi, they are tirelessly committed to helping their clients succeed; collaborating with their clients as strategic partners – albeit partners who happen to be excellent at litigation."
Acknowledged leaders in our field, we partner with our clients to provide strategic formulation, portfolio and litigation counseling concerning IP and related FDA issues affecting 505(b)(1), 505(b)(2) and ANDA applications. Pre-litigation, we provide strategies and opinions directed toward attaining each client's goals, whether this involves API and excipient selection, trade dress, formulation attributes, labeling or portfolio development. Our trial attorneys—who have hard science backgrounds in chemistry and biotechnology—then work with each client to execute the desired strategy—whether this involves litigation in the federal courts or IPR practice before the PTAB. Visit: www.greengriffith.com.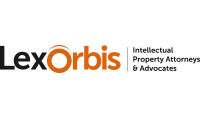 LexOrbis is a premier full-service IP law firm with over 250 personnel including 130+ attorneys at its 3 offices in India at New Delhi, Bengaluru & Mumbai. The firm provides excellent business-oriented and cost-effective solutions for protection, enforcement, transaction and commercialization of all forms of intellectual property in India and globally. The firm has been consistently ranked amongst the top 5 IP firms in India and is well-known for managing global IP portfolios of renowned companies. As an equal opportunity employer, LexOrbis supports diversity & inclusion and has set policies in place to support different needs of different working groups.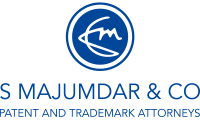 S. Majumdar & Co., founded in 1993 is a full service Intellectual Property law firm. The firm, headquartered at Kolkata also has independent functional offices at strategic locations including Mumbai, New Delhi and Hyderabad. The patent and designs group is manned with professionals in diverse areas of technology including engineering, telecommunications, software, electronics, chemistry, pharmaceuticals, life sciences. The trademark and copyright teams comprise Lawyers and agents, who have rich experience in advising Clients on trademark filings, prosecution, opposition and related disputes, across all industries. SMCO's Litigation team has handled several landmark decisions, in various fields of IPR.
For more information, refer to www.patentindia.com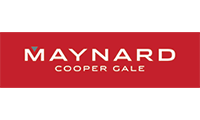 Maynard is a full-service law firm with offices throughout the United States. Maynard's intellectual property group has seasoned patent litigators with extensive trial experience in pharmaceutical and biotechnology cases in the federal courts, the PTAB and the ITC. Our lawyers have a successful track record in patent actions involving Abbreviated New Drug Applications (ANDA) under the Hatch-Waxman Act directed to dozens of small and large molecules. We also advise life sciences companies in a wide range of areas, including biologics, biosimilars, pharmaceuticals, medical devices, diagnostic technologies and drug delivery systems regarding patent procurement, licensing, freedom to operate and due diligence.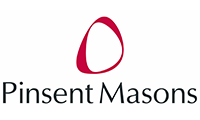 The Life Sciences team at Pinsent Masons is made up of over 150 sector specialists with deep industry expertise and a variety of scientific backgrounds, spanning 26 offices and 4 continents. We have a particularly strong presence and reputation in multiple jurisdictions across Europe, including the UK, Germany, the Netherlands, France and Ireland.
As a purpose-led, professional services business with law at its core, we work with our clients to frame strategies to support growth and innovation across the complex and multi-faceted world of life sciences; as well as navigating the current and developing legal requirements, such as the Unified Patent Court system expected this June.
Find out more about how our team can help - Life Sciences & Health (pinsentmasons.com)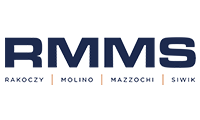 RMMS is a full-service litigation and intellectual property law firm with over 30 attorneys devoted exclusively to the pharmaceutical industry, including specialty practice in the field of patent and regulatory counseling and litigation under the Hatch-Waxman Act, the Medicare Prescription Drug, Improvement, and Modernization Act (MMA), and the Biologics Price Competition and Innovation Act (BPCIA). The majority of our attorneys have technical degrees or backgrounds in a variety of disciplines, including chemistry, biochemistry, molecular biology, genetics, bioengineering, chemical engineering and pharmacy.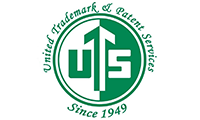 United Trademark and Patent Services [UTPS] is a leading firm of intellectual property consultants specializing in trademark, patent, copyright and industrial design protection throughout the world. With a heritage dating back to over 65 years, UTPS has emerged as a leading firm in the field of intellectual property law by persistently keeping pace with the complex world of new technologies and strategies required to protect knowledge, vision and ideas. The firm continues to be named as one of the best IP firms by various legal publications every year and strives to maintain legal excellence which clients have come to recognize in many jurisdictions.
The firm understands that the practice of intellectual property law requires extensive knowledge, outstanding skills, unwavering responsiveness and more than smart lawyering to cultivate and maintain lasting relationships, which is why over a 200 of the Fortune 500 companies trust United Trademark and Patent Services to represent them in various matters throughout the region.
UTPS BRANCH AND REPRESENTATIVE OFFICES:
Middle East & Africa -: Bahrain | Djibouti | Ethiopia | Algeria | Libya | Egypt | Jordan | Lebanon | Morocco | Oman | Qatar | Kuwait | Tunisia | Saudi Arabia | Tanzania [Tanganyika / Zanzibar] | United Arab Emirates | Turkey | West Bank | Gaza | Iraq | Yemen | GCC | OAPI | ARIPO
South Asia -: Pakistan | Afghanistan | Sri Lanka Bangladesh | Nepal | Bhutan
Further details can be reviewed on our webpage :- www.utmps.com
In short - your one stop firm for all your Intellectual Property needs.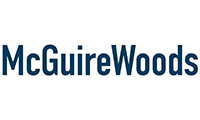 Technology Partner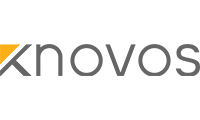 Knovos – a leading information management company with a proven strength in the fields of eDiscovery, Information Governance, Project Management, Virtual Data Rooms, Arbitration Case Collaboration, Contract Management, and AI-Enabled legal technologies.
Since 2002, the company has been solving real-world business problems for Pharma, law firms, Government agencies, and corporations for their Litigation, GRC (Governance, Risk and Compliance), and legal project management needs.
With 45+ enterprise-grade technology solutions, offices in three continents (Asia, Europe, and North America), and 24*7 Technical Support, the company is on a mission "to change the way people interact with information".
Networking Partners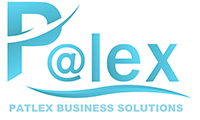 Patlex Business Solutions is a Life Sciences centric Knowledge Process Outsourcing organization. Patlex is not just another service provider for patent related activities, but with technical expertise in chemistry, generic pharmaceuticals, biotechnology, medical devices, specialty pharma products & drug discovery, it currently serves 80 plus clienteles from academic institutions to fortune-500 European organization.
Patlex, a six years young organization, provides end-to-end solutions like product identification, technical value addition, competitive intelligence, business mapping, IPR protection and liasoning services for the life sciences and healthcare industries.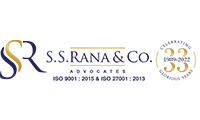 Established in 1989, S.S. Rana & Co. is a Full- service law firm having a Pan-Indian presence. The Firm has been globally recognized for its outstanding legal and advisory services in diverse areas of law. Registered as an "advocate-on-record" with the Supreme Court of India equips the firm to represent clients' right from the lower courts to the apex court of the country. The Founding Partners of the firm carry a legacy of quality and, integrity and have an astounding experience of 53 years each in the area of litigation and dispute resolution.
For more than 33 years, the firm has been facilitating its large and diverse set of clients in protecting and enforcing their legal rights in India and Abroad. The firm's long standing relationship with many Fortune 500 companies on a range of contentious and non- contentious legal matters is a testimony to the its diligent, strategic and world class legal services.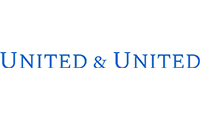 United & United is a full-service IPR law firm providing legal solutions across the IP spectrum including advisory, litigation, prosecution, enforcement, regulatory, investigative, as well as transactional services to not only the industry, but also the government institutions.
One of the oldest Indian IPR Law Firms headquartered in New Delhi, United & United (earlier United IPR) has a team of 120+ professionals and it boasts of a rich legacy having its roots in K.G. Bansal & Co., and Delhi Registration Service since 1954.
Association Partner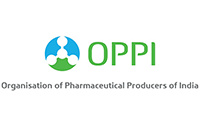 The Organisation of Pharmaceutical Producers of India (OPPI) established in 1965, represents the research-based global pharmaceutical companies in India. OPPI has been an integral part of the healthcare journey of the country. We remain committed to supporting the nation's healthcare objectives, putting patients at the core of all decision making and collaborating with all stakeholders to find sustainable solutions to realize the collective vision of Health for All.
Media Partners