Silver Partners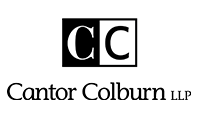 Cantor Colburn LLP, is the 4th largest patent law firm in the U.S. (Harrity), offering the full range of intellectual property services to clients around the world. The attorneys and agents in our Pharmaceutical and Life Sciences practice groups handle litigation, patent prosecution, inter partes reviews and other Patent Office review proceedings, opinions, landscapes, competitive intelligence, licensing and other transactional services, portfolio management and more. Our attorneys have extensive experience in a wide variety of pharmaceutical and life science technologies, including chemistry, biochemistry, organic chemistry and pharmaceuticals, and their excellence is reflected by Cantor Colburn's #1 ranking for handling Mayo/Myriad rejections (Juristat). Cantor Colburn has substantial experience representing clients in Hatch-Waxman and related pharmaceutical litigation matters, focusing on securing intellectual property rights for drug discovery companies seeking to protect the early stage technology, as well as defending generic pharmaceutical companies against allegations of patent infringement, including those that arise out of ANDA filings. Our attorneys counsel our pharmaceutical clients even before suit is filed, providing guidance during the preparation of ANDAs, performing opinion work, and preparing Paragraph IV letters. For more information, visit Us :- www.cantorcolburn.com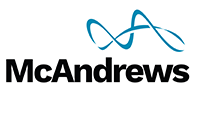 McAndrews, Held & Malloy is a premier, full-service intellectual property and technology law firm. From world-class patent portfolio development, trademark, and design protection to its exceptional record of litigation success against highly regarded law firms, McAndrews excels at all things IP. That is why the firm is relied upon by industry-leading companies, as well as businesses and innovators of all sizes and in virtually every technical field. McAndrews is also uniquely positioned and structured to serve clients efficiently and effectively, providing exceptional lawyers, insights, service, and value. Clients appreciate the firm's collaborative, team-based approach, as well as the extraordinarily high levels of hands-on senior-attorney attention its model affords. In addition, McAndrews' IP-only focus delivers a competitive advantage to its clients in solving their IP challenges.
Bronze Partners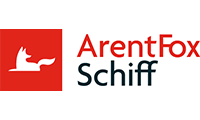 With more than 600 lawyers and policy professionals ArentFox Schiff serves as a destination for an international roster of corporations, governments, private individuals, and trade associations. The firm offers a deep bench of talent for novel and high-profile patent issues. Clients seek us out for our creativity and business approach to their legal issues. As industry insiders, we partner with you to develop practical business strategies and sophisticated legal solutions. Our well-rounded patent team provides skillful resolution of patent infringement disputes, including the representation of generic pharmaceutical manufacturers in Hatch-Waxman litigation and ANDA matters. ArentFox Schiff also offers a full range of services related to the acquisition, enforcement, and commercial exploitation of patent rights and assets.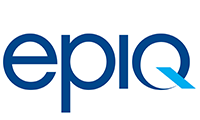 Epiq, a global technology-enabled services leader to the legal industry and corporations, takes on large-scale, increasingly complex tasks for corporate counsel, law firms, and business professionals with efficiency, clarity, and confidence. Clients rely on Epiq to streamline the administration of business operations, class action and mass tort, court reporting, eDiscovery, regulatory, compliance, restructuring, and bankruptcy matters. Epiq subject-matter experts and technologies create efficiency through expertise and deliver confidence to high-performing clients around the world. For more information, visit www.epiqglobal.com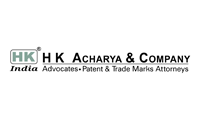 H K ACHARYA & COMPANY was established in the year 1977. Since the inception of our firm we have attained a 360° exposure. Our legacy is a testament to our members experience across business and industry as well as consistent ability to deliver excellent legal services – efficiently. Our proliferation is through hard work and commitment to excellent client service - quality service which has flourished us. H K Acharya & Company has emerged as one of the leaders in the Indian IPR services.
We provide a full spectrum of IP services in Patent, Trademarks, Designs & Copyrights. We know how to effectively enforce IP rights and aggressively litigate & plead the IP cases distinguish to us.
Networking Partner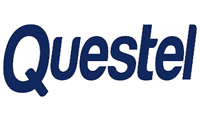 Questel is a true end-to-end intellectual property solutions provider serving 20,000 organizations in more than 30 countries for the optimal management of their IP assets portfolio.
Whether for patent, trademark, domain name, or design, Questel provides its customers with the software, tech-enabled services, and consulting services necessary to give them a strategic advantage.
We use state-of-the-art technology such as artificial intelligence, big data, or blockchain, powered by an unparalleled network of international experts, to optimize the maintenance of any IP asset while streamlining the internal processes of our corporate and law firm clientele. These solutions, when combined with our IP cost management platform, deliver clients an average savings of 30-60% across the entire prosecution budget.
Beyond IP, Questel's mission is to facilitate the development of innovation in an efficient, secure, and sustainable way.